Sex: female
Age: 29
Location:
Fort Stupid,
Illinois,
United States
Account Status: Premium Member
Member Since: June 28, 2010
Relationship Status: In a relationship
Sexual Orientation: Asexual
Occupation: Intelligence Professional Second to None |||MI|||
Profile
BIOGRAPHY
I am known as Wanda Lorelei O'Fallon when it comes to forms of writing, including when I am on Social Networking Sites such as VF and FB. In the Art World, I refer myself as Rabbit and thus it explains the reason for my VF screen name. I do not approve of my birth name; I never liked it for the fact of its popularity. My maternal grandmother named me after Mrs. Fletcher from "Murder She Wrote."
Most of my life I have been considered a
Jane of All Trades and a Master of None
. I plan to change that when I attend, yes I have changed my mind yet again. Now since I am incapable of doing what I wanted in Criminal Justice, as I was bored to tears learning about it. Now I strictly plan to follow my first path the Arts. So I shall be attending
??????? Some Kind of Art College in Illinois
I have now decided that I would major in
?????????????
and a minor in
???????????
During my Military Career, I have discovered Majors I want absolutely no part of~such as Creative Writing, English, and anything medical related. So now my journey is going to begin once again on the path of the Arts, but which direction will I take? I know not at the moment as I plan on taking a well needed break from scholastic studies while on recovery from sciatic nerve pinch. I am not particularly a horrible person, but I can be a right awful
bitch
to those that disrespect me and choose to pick on those that appear weak. I
loathe
bullying and bullies. I also loathe people who add me as a "friend" on VF without even having a conversation, how do you know if we are even compatible to be friends? When people rate me, I reciprocate...
unless there is absolutely nothing in their profiles
~I will not give you a freebie if you do not want to put any effort/enthusiasm into your beloved VF Profile. I have pride in VF and have been a
Premium member
for quite some time now. However, now I am considered a
VIP
member because I respectfully donated to the app fund. Don't let the date on my registry fool you I've been a VF member longer than it says, I've just had to change my screen name a few times to eliminate stalkers, and my first one because I could not remember it. Quite a deal of things fascinate me, among those their are fascinations that stem from my childhood. If it wasn't for watching
Dark Shadows
with my mother at a young age, I never would have gained my fascination for vampires and other supernatural beings that stem from mythology, folklore and legends. Considering that notion, my next fascination should be relatively easy books, story-telling and writing modern-fantasy type novellas. I am unafraid of death. When I was growing up, I actually
begged Godess
to take me into her embrace. If you lived, my life you would understand why and I dare not explain it to you for the memories of that time are quite graphic and would cause me to fall in a bitter pit of despair. I was surrounded in darkness throughout most of my life, mostly because of my genetics. My family is known for having a
sensitivity
passed down through generations. It's a gift and a curse, depending on the level of sensitivity a family member holds. My maternal grandmother taught me a few things before she passed on, but nothing prepared me for her death. When my maternal grandmother died in
March of 2000
-I was not prepared to feel our connection severing when she passed on. It felt as if I lost a
piece of myself
, and I had known something horrible had happened, even though I was still attending school at the time and my family didn't even bother to inform my school what happened. My mother assumed it would be better to tell me after I returned home from school, and that was her
vital
mistake. After her passing, everything became more and more complicated as my
sensitivity
increased at alarming rates, my radius increased to room by room, and it kept increasing as the years passed on. Without anyone to instruct me how to control it. I only learned one way to turn it off, and that was by turning
myself off completely
. Feeling numb to everything and everyone...becoming closed off from the world. The only problem with that was when I turned it back on: either intentionally or accidentally my sensitivity intensified. Later in life, I have discovered that people with a sensitivity are known as
Empaths
. Empathy is
genetic
, inherent in our
DNA
, and passed from generation to generation. Empaths are highly sensitive. This is the term commonly used in describing one's abilities to know another's emotions and feelings. Empaths have a deep sense of knowing that accompanies empathy and are often compassionate, considerate, and understanding of others. While there is much we don't yet understand about how empathy works, we do have some information.
Everything has an energetic vibration or frequency
and an Empath is able to
sense these vibrations
and recognize even the subtlest changes undetectable to the naked eye or the five senses. Empaths are often very affectionate in personality and expression, great listeners and counselors (and not just in the professional area). They will find themselves
helping others and often putting their own needs aside to do so
. In the same breath, they can be much the
opposite
. They may be quiet, withdrawn from the outside world, loners, depressed, neurotic, life's daydreamers, or even narcissistic. I have to tell you I used to be category
two
Empath, with traits of category one. I lived a
hard not life
as a child, and pushed my way through by ignoring the rest of the world around me. Now, I find myself being a category
one
Empath with traits of category two, which is an improvement.
If you have any questions
, or you think you may be an Empath and want to learn more about the subject
let me know
, and I'll
open your mind
to new outlooks.
Click it, you know you want to:
Join Me in the best Cult on VF for the lovers of Horror & Metal: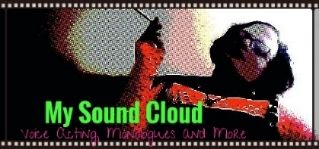 Favorite Music
I love a variety of music ranging in different dialects to include: Francaise, Deutsch, Arabic, Na Gaeilge, and Japanese. Only to name a few of them. I am interested in the music of many cultures! If you have suggestions comment me!




Don't forget to check out INK DOT BOY, he's here on VF: